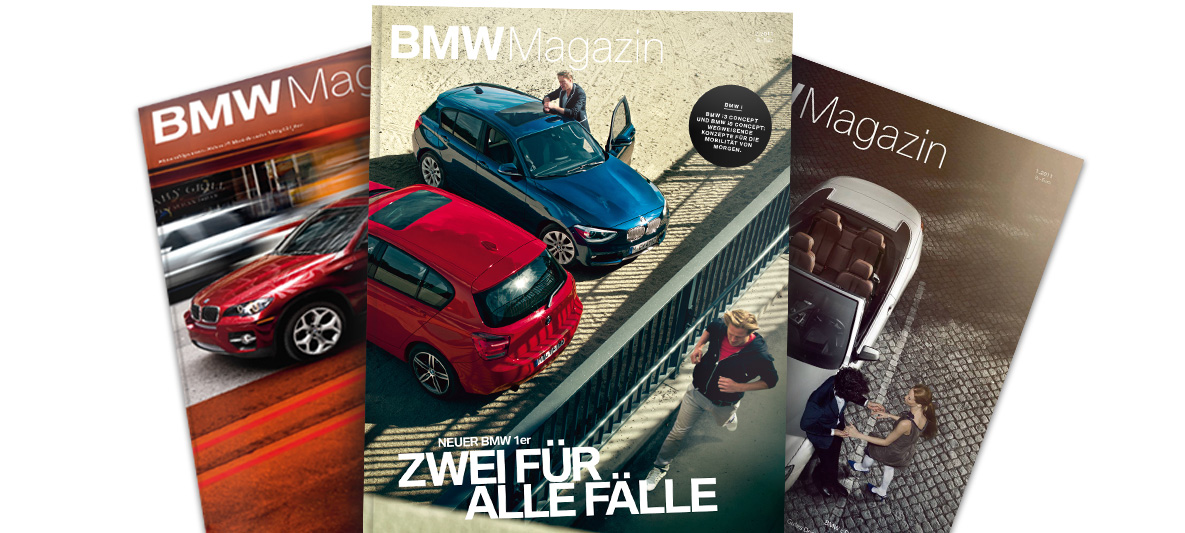 BMW MAGAZINE DIGITAL.
The magazine has captured the imagination of readers since 1989 with a fascinating selection of content, and now it is making the move towards a mobile future.
International stories about people whose visionary ideas are changing our world, new perspectives on BMW models and reports from the arenas of art, fashion and design all find a new platform for expression.

The digital version of the BMW Magazine also includes its own, regularly updated and exclusive features. Editorial content is complemented by reports, picture galleries and videos, and is updated at regular intervals. All of which allows readers to explore new design trends, travel destinations and the rich diversity of modern life. Experience the BMW brand and meet people whose visions keep the world on the move.